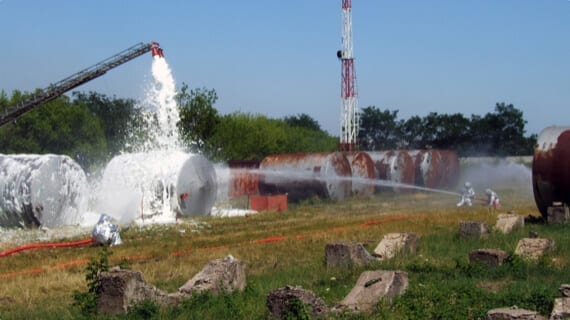 Virotec Patented and unique Virolock™ Reagent has the ability to reduce PFAS and leachable metals in soils, sediments and water by>99%
Perfluorooctane sulfonate (PFOS) and perfluorooctanoic acid (PFOA) are toxic, persistent and bioaccumulate in the environment. PFOS and PFOA are extremely persistent in the environment, resistant to typical environmental degradation processes and therefore, posing potential adverse effects for the environment and human health.
Virotec's has conducted successful projects on impacted soils, sediments and waters from various site locations in Australia and overseas. Results demonstrated a > 99% reduction in PFOS and PFOA, with many projects achieving and "non-detect" result after treatment.
The treatment methodology can be applied in a single stage, cost effective process that will deal with PFAS as well as other contaminants such as heavy metals and organics.
Virotec's patented ViroLock™ Reagent has the ability to immobilise PFAS and heavy metals in one single stage treatment. Customised blends to suite site requirements are formulated on a case by case and are ready to be applied at a commercial full-scale.
Our Clients